I love going aboard especially when you go slightly off the beaten track and try to do something other than the guidebooks suggest. When I first visited Barcelona I was a photography student – I fo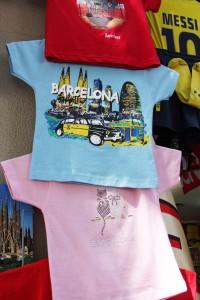 und it stunningly beautiful and travelled round all the sites in the guide books, took lots of photos and had a great time. Since then I have been back as a family of 6 which of course made the break very different to my first as a lone traveller within a large group. Well, Apartime are running a great blogging competition – all you need to do is to write an article for your blog about a place in Barcelona that interests you the most – places off the beaten track that are often overlooked, secret treasures of Barcelona that not many people know about. In doing this I have written about a few days we spent in Barcelona with our four children and then nominated our favourite place of the ones we visited. Obviously our travels were more child orientated as we had to keep them happy and entertained too!
La Sagrada Familia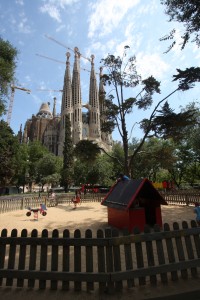 We visited the La Sagrada Familia but ended up spending just as long in the beautiful park just in front of it playing with the children. In fact the views of the architecture were even more stunning from the park. I think all too often the emphasis is to get as close to something as possible and the overall view is missed.
Left – La Sagrada Familia a view from the children's play area
Tibidabo Amusement Park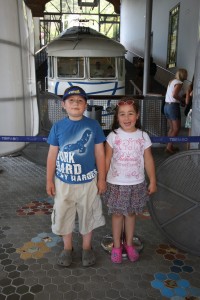 Our next idea was to get the Tibidabo Funicular to Tibidabo Amusement Park which is at the top of a hill 500m looking over Barcelona, it was great fun getting the funicular, the children found it very exciting as they had never experienced being on one before – a kind of cross between a bus and a train – but not quite a tram! We climbed to the top and was treated to beautiful views over Barcelona and the surrounding areas. The park is superb too, 25 rides to choose from for a reasonable price, a perfect offbeat activity for the children and great views for the adults!
Right – Our eldest children in front of the funicular on the way to Tibidabo Amusement Park
Below – Panoramic views of the city from Tibidabo Amusement Park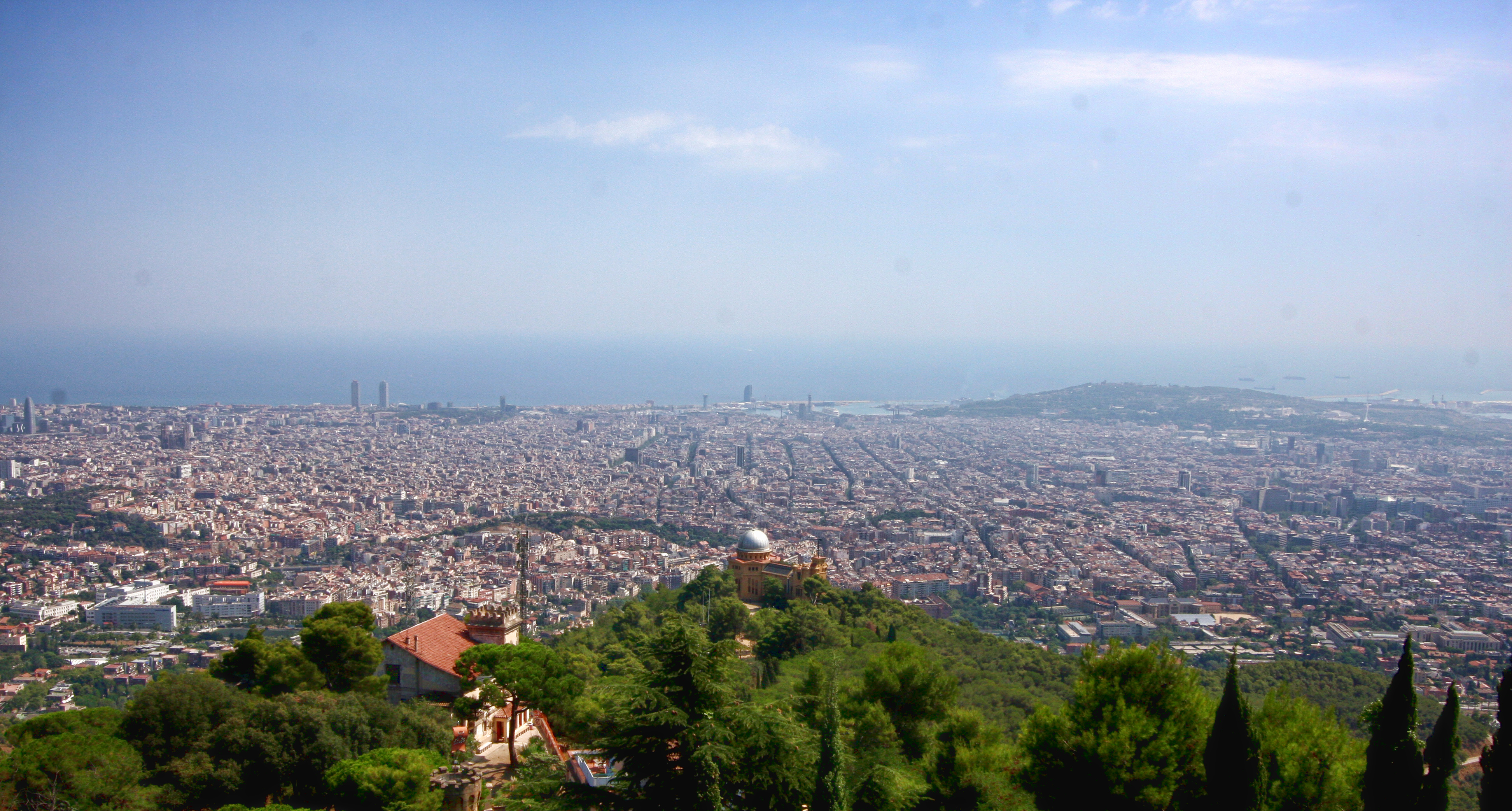 Mercat de Sant Josep de la Boqueria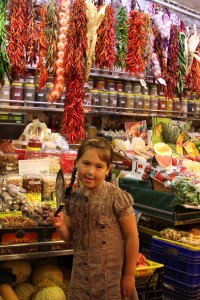 We walked around the town the next day and stumbled upon Mercat de Sant Josep de la Boqueria which was filled with amazing foods, people and bric-a-brac. It was a colourful and large market, containing every type of food you could imagine. The children loved the colourful food and especially the sweet stalls.
Left – My daughter in front of a food stall at Mercat de Sant Josep de la Boqueria
The Mediterranean Sea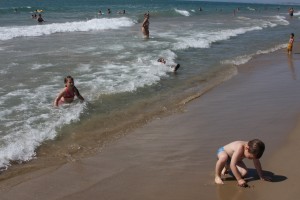 Another great day out was spent enjoying the Barcelona coastline – children love sea, and especially warm sea! I wasn't quite as prepared for the topless bathing as my baby was breastfeeding and very keen on boobies, she kept pointing which was entertaining but slightly embarrassing too. We all had a giggle about it afterwards as she spotted a well endowed lady and shouted boobies (she was only 1!) the lady understood what she said and smiled!
Right – My children enjoying the warm Mediterranean Sea
The Montserrat monastery
While we were in the area we decided to travel a bit further out to see Montserrat monastery, it lies about 45 km northwest of Barcelona and is an easy journey or bus ride from Barcelona, many bus companies run trips on a regular basis. We drove there as we had hired a car, it was an excellent journey reminiscent of the bends which are filmed for Top Gear, I was only slightly nervous! To make it more fun we drove to the cable car and travelled to the summit in style. The cable car was journey was amazing – I would really recommend it. When we got to the top we looked around the stalls and bought some cheese from the monastery, I think the children were more impressed with the journey than they were the monastery!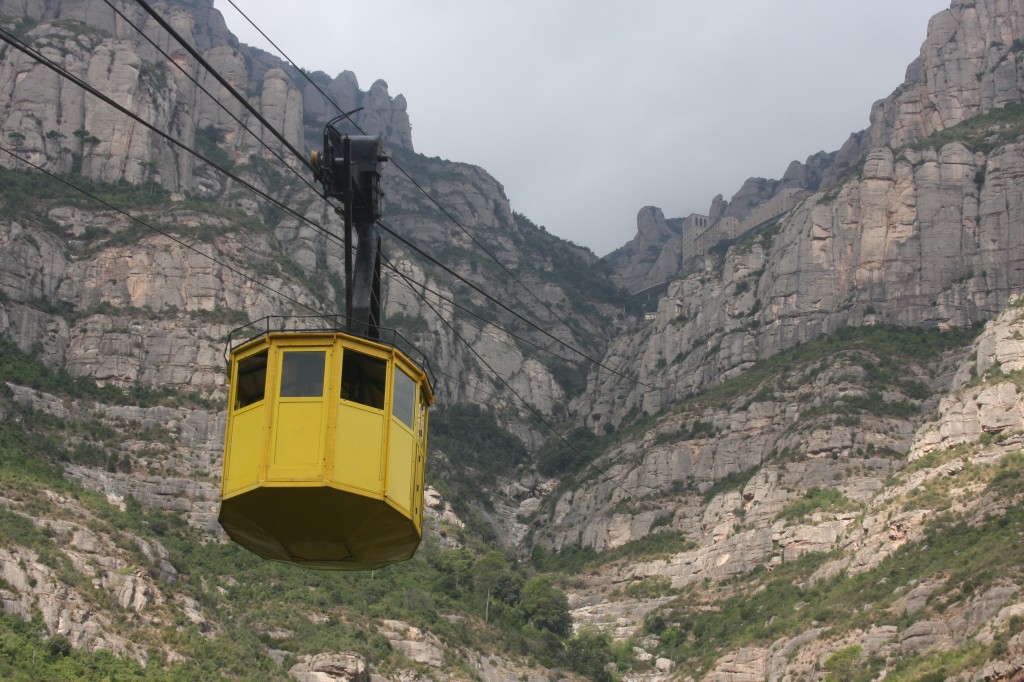 Above – The cable car we took to the Montserrat monastery
 Dalí Theatre-Museum in Figueres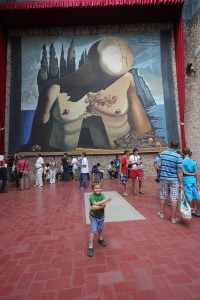 No visit to Barcelona is complete without taking in some art – of course if you are in Spain it has to be Dali! We popped into the Dalí Theatre-Museum in Figueres, it was a really nice museum with lots of large artworks to see, because it wasn't like a normal gallery the children remined interested, they loved the bizare artwork and especially the huge lips – there were things to do and lots of places to take photos too.
Left – My son in front of one of Dali's massive paintings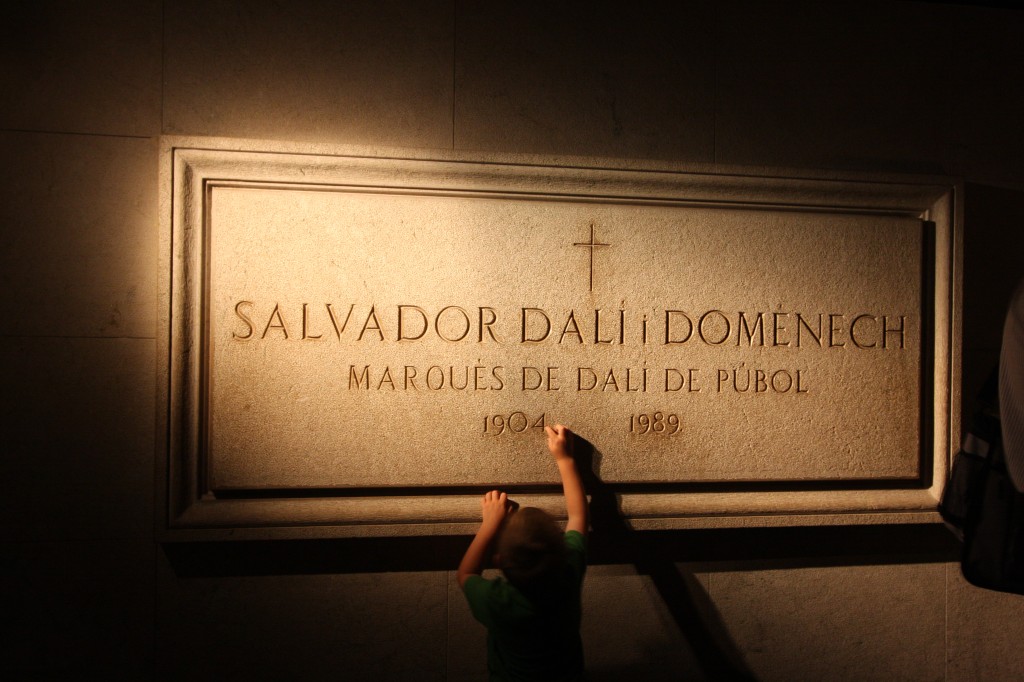 Of all these places the one that I would nominate for being off the beaten track and a true secret treasure is the Tibidabo Amusement Park – I have chosen this because it has everything, from an amazing journey to get there, something for the children (or the inner child) when you get up there, and also stunning views of a beautiful city. It is so peaceful, which is such a contrast to the hustle and bustle of the city centre. If there is a day you have spare when on a trip to Barcelona definitely take the time out and travel to Tibadabo – you won't be disappointed!